Sunday

Love Feast
| | |
| --- | --- |
| | When? |

Sunday, March 9th


Program starts at 11 am

6 George Street South
Brampton, Ontario
L6Y 1P3, Canada
Phone:416-648-3312

New!

Listen

Click here to listen to previous class recordings on our blog
Bhagavad-gita As It Is 4.6

ajo 'pi sann avyayatma
bhutanam isvaro 'pi san
prakrtim svam adhisthaya
sambhavamy atma-mayaya
TRANSLATION
Although I am unborn and My transcendental body never deteriorates, and although I am the Lord of all sentient beings, I still appear in every millennium in My original transcendental form.
Program Schedule:
11.00- 11.15 Tulsi Puja
11.15 - 11.30 Guru Puja
11:30 –11:55
Aarti & Kirtan
11.55 - 12.00 Sri Nrsingadeva Prayers
12.00 – 1:00 Vedic Discourse
1:00 – 1:30
Closing Kirtan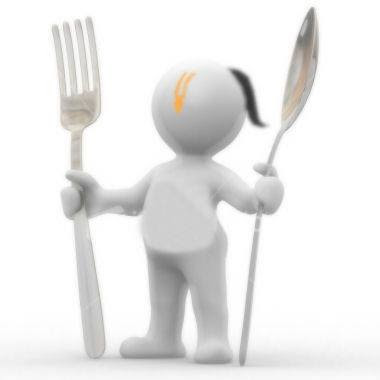 Amalaki Ekadasi
Fasting on

Wed March 12th,2014


Dvadasi/Breakfasti on

Thu March 13th,2014

b/w 7.33-8.04(am)
every fortnight, we observe Ekadasi, a day of prayer and meditation. On this day we fast (or simplify our meals and abstain from grains and beans), and spend extra time reading the scriptures and chanting the auspicious Hare Krishna mantra.
Fasting till moonriseMangala arati Program @ 5.00 amEvening program @ 7.00 pm
[Regular Sunday Feast,
11am-2pm
, is moved at this time due to Gaura Purnima Celebrations]
Maha Clean-up for Gaura Purnima
We humbly request all devotees to stay behind and help with the temple cleaning in preparation for Gaura Purnima
this Sunday
after prasadam.
You can be helpful in so many different ways with this festival if you'd like, please do ask Prema Gaurangi Devi Dasi how.
Offerings for Mahaprabhu on Gaura Purnima
You are invited to bring vegetarian offerings sweet or salty (no onion, garlic, eggs, vinegar) for Lord Caitanya.[In brand new aluminium one or two serving sized container]
Nothing store-bought. Must be fresh and homemade.
No tasting or sampling. Lord must be the first one to taste your offerings.(Please contact Vidyanidhi Prabhu)
Sponsor Kalash for Maha-Abhiseka
If you'd like to participate in the Maha Abhiseka Ceremoney of Lord Caitanya,you may sign up for Kalash[108 $]for a family.
Note:
we've limited no of Kalash,so first come first serve.
To sponsor/finance this festival,please contact Krsna smaran Devi Dasi in person or via
[kavitabalram@yahoo.com]
(We'll keep you updated for more details of this festival coming up shortly)
Bhagavad-Gita Classes
Join Bhagavad Gita Course with His Grace Vaisnava Dasa from
9.00am-12.00pm
and get certified from Bhaktivedanta College at the completion of this course towards Bhakti Sastri Degree. To register please contact Vaisnava Dasa Prabhu in person or via email
[vaishnavadas@icloud.com]
ON GOING EVERY

SUNDAY
Govinda's Natural Foods Snack Bar
Govinda's has always been a giver of love and friendliness, food with a home cooked feel, Check out
this Sunday
your own Govinda's Snack Bar at ISKCON Brampton for dine in or take out. This snackbar definitely has the best selection of cruelty-free eats with a bang for your buck.
Nutrition Help & Diet Tips
Mother Rashmi Ahuja is offering free one to one consultations and development of Individualized Nutrition Plans on Sundays between 1:30 - 3pm. Please contact
(416)569-6373
or
(905)488-7272
to book an appointment.
Sunday School
The
Sunday
School provides fun filled strategies through the medium of music, drama, debates, quizzes and games that present Vedic Culture to children. However the syllabus is also designed to simultaneously teach them to always remember Krishna and never forget Him.
The
Sunday
School follows the curriculum provided by the Bhaktivedanta College of Education and Culture (BCEC).
Please note that ISKCON Brampton is a nut free environment in order to support those with allergies. Your cooperation is appreciated.
Hare Krishna Hare Krishna Krishna Krishna Hare Hare
Hare Rama Hare Rama Rama Rama Hare Hare
Chant and Be happy!
Permalink Comments off